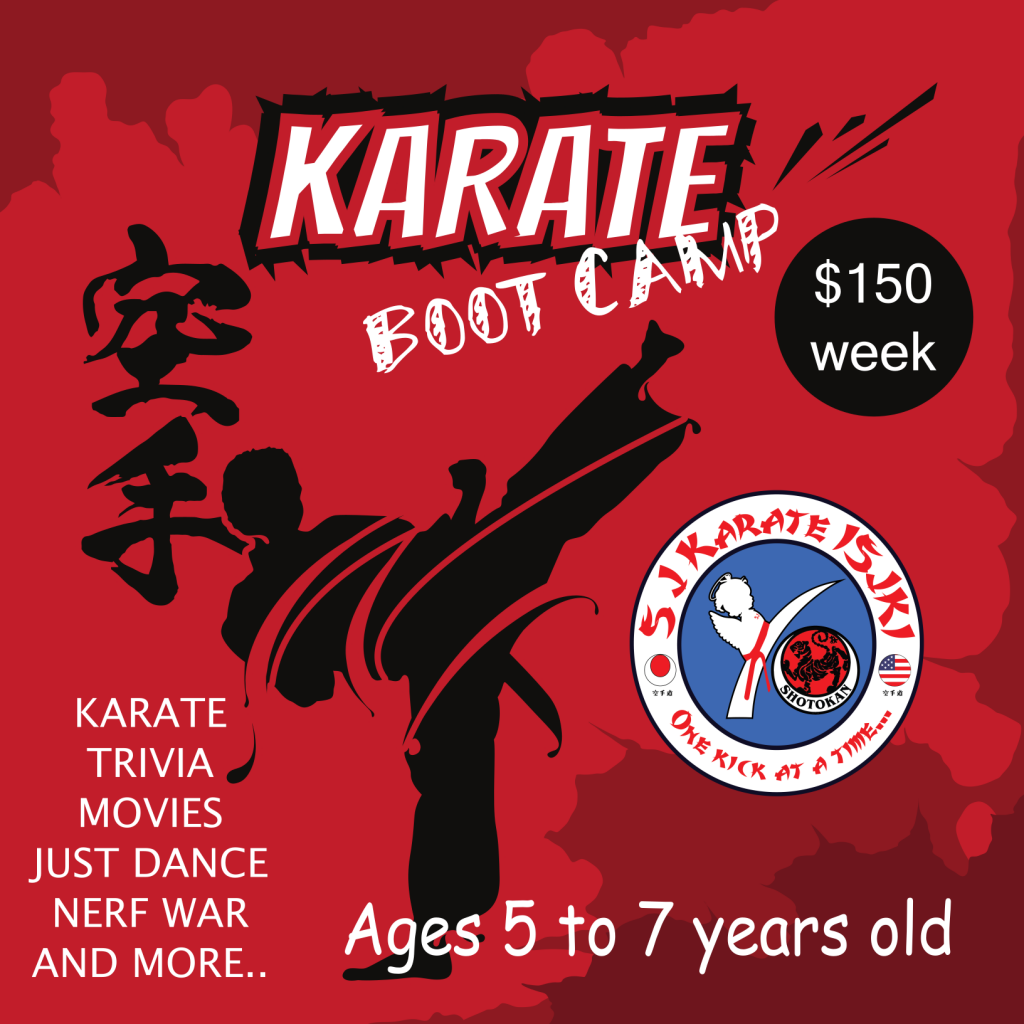 SJ KARATE SUMMER BOOT CAMP 2023
Are you looking for an exciting challenge this summer?
Experience the power of Karate Training at SJ KARATE OKLAHOMA !
No experience in Martial Arts before? No Problem!
Our camps are designed to be fun and educational for children at every level of experience from beginners to advanced. Each camp will feature pulse-pounding Martial Arts techniques as well as exciting weekly themes from secret agents to ninjas. <br>Each week-long camp will have games, activities, and crafts coordinated to the theme as well as NERF Blaster games, Foam Sword Battles, AND MORE…
✔ All camps are for campers ages 5 and Older.
✔ All camps run between 8 AM – 12 M on Mondays through Fridays.
✔ No Experience Needed! You'll have a blast even if you've never trained a day in the martial arts!
✔ The themed games in every camp teach life skills like Teamwork, Focus, Control, Honesty, and Respect.